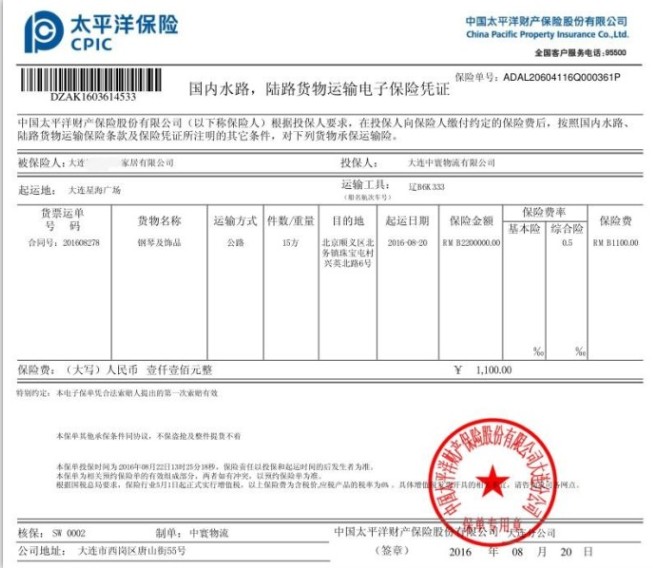 According to a client, our company can provide customers import and export cargo transportation insurance coverage, including ocean, land, air, four types of packets. As an international freight business support services, our company can provide customers with a lower premium rate.
★The main risks
1, Marine Cargo Insurance: FPA, WA.All Risks;
2, Land Cargo Insurance:All risks insurance and land transport by land;
3, the air cargo transportation insurance:All risks insurance and air transport by air;
4, Packets Insurance: All risks insurance and parcel post.
★Additional risks
1, all risks within the scope of additional insurance:Theft insurance, delivery risk vain, fresh rain insurance, short amount of insurance and so on. Cover all the risks, any additional risks of which are responsible;
2,Special additional risks:All risks are not within the scope of the main special additional risks: risk of import tariffs, deck insurance, insurance benefits the seller, Hong Kong and Macao ocean marine insurance, damage insurance and other insects;
3,Special additional risks:War Risk and Strike risk.